The Geftakys Assembly in Huntington Beach, California
Leaders: Earl Somerville, John Hinman, Wes Cohen, Tony Garisek, Chris Sapia, Bob Anderson
---
The Huntington Beach Assembly began breaking bread on September 18, 1983. The original Leading Brothers were Tony Garisek, Earl Somerville, Wes Cohen, and John Hinman.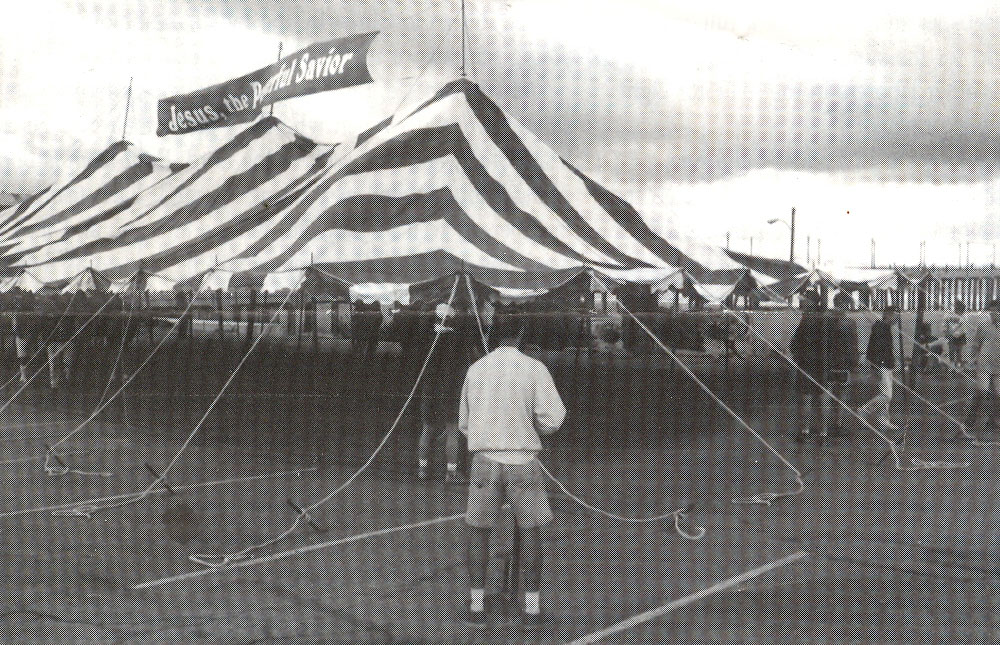 Dave Sable: I would guess the first Huntington Beach tent meeting was around 1979. I remember taking a friend from high school and being really obnoxious about how superior the Assembly was to Calvary Chapel. We met in the oil field somewhere in the middle of nowhere the first year and then just off the pier two years after that.
"Dayspring" was the name of a short-lived singing group in Huntington Beach: Greg Fortezzo, Joie (Slack), Mike Smith, Elaine Finley (Minamede). We performed in the Huntington Beach tent meetings at the pier and at Mike Shouie and Soo Kim's wedding.
Rick Samuel: "In 1985 Wes was commended to the Work in Santa Barbara. Tony was no longer a Leading Brother, and Chris Sapia and Randy Spivey were added. In July 1995 Randy Spivey was commended to the work in Providence, RI. In October 1995 Earl moved on from the assembly to eventually gather with Christians of Calvary Chapel, Mennifee. [In the spring of 2014 Earl began planting and pastoring a Calvary Chapel in Idyllwld, CA.]
By the time I moved on in 1998 the leading brothers in Huntington Beach were Bob Anderson, John Hinman, & Chris Sapia, although Ted LaBelle, Mike Meloche, and Andrew Bransby were being groomed for the responsibility and were beginning to be in the "rotation" for giving the Sunday afternoon ministry.
"I think credit may be due to Earl for isolating Huntington Beach from Fullerton to some degree. One of the wives who originally was brought through a rigorous "training home" in Fullerton once commented to me that the "consequences" for not doing one's stewardships in the training homes in Huntington Beach were dealt with a much more "light touch" than in Fullerton.
Another example was that under Earl's leadership things such as supporting an outreach or attending Saturday morning "tape ministry" were elective - supplements to your walk with the Lord. An exhortation to be involved in these things from a different Leading Brother often seemed legislative to me and I would think, "The law kills, but the Spirit gives life."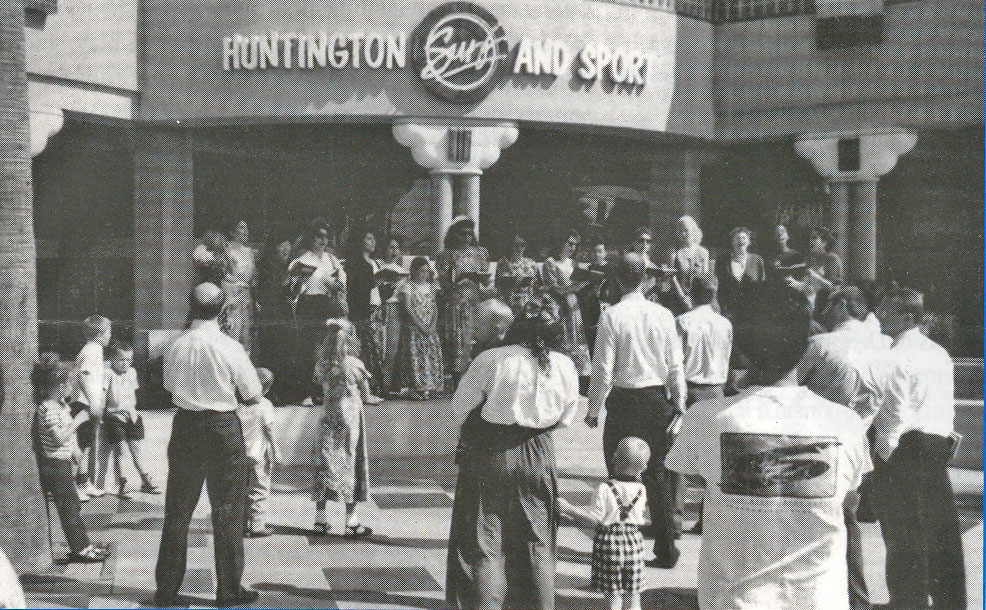 Saints in HB also leased a storefront on Main Street for about 11 years from the summer of 1981 to 1992. We had many outreaches out of that building - God knows how many dozens of people prayed to receive the Lord Jesus there. We also had Thursday night prayer meetings there beginning on September 3, 1981. The building is now called the Longboard Saloon. The HB Assembly had many other types of outreaches as well, especially open air preaching on the pier.
---