The Geftakys Assembly in Norfolk, Nebraska
Walt Steinke, Charlie Mather
---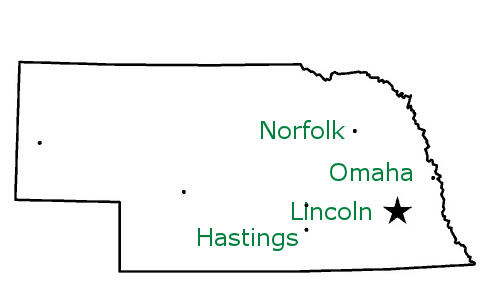 In the spring of 1970 George Geftakys and Sister Marguerite Harrison made a trip across the USA to introduce him to her contacts through the T. Austin-Sparks ministry. In Norfolk, Nebraska, he met Hap and Helen Gensler, and Walt and Kathy Steinke, who were happy to receive George's ministry in their home group.
Thereafter, George made Norfolk a regular stop on his annual "journeys". Mike Zach, who lived in Omaha, visited this group when George came through, and was very impressed.
In 1983 Wayne and Pat Mathews were sent to Norfolk as Workers. In 1989 Charlie and Sheryl Mather replaced Wayne and Pat, who were sent to Champaign, IL. In 1998 Mike Zach and Jim Hayman were the speakers at the first Nebraska Conference. In 2001 Betty Geftakys conducted a weekend retreat.
---