Post-Assembly Pix!
---
September, 2008 Dave Mauldin (who is an elementary school teacher) as Ben Franklin. He says, "I have been doing Benjamin Franklin Assemblies. It's great fun. I walk around and say the most outrageous things! I honestly have to say I stole many of my phrases and stories from GG!"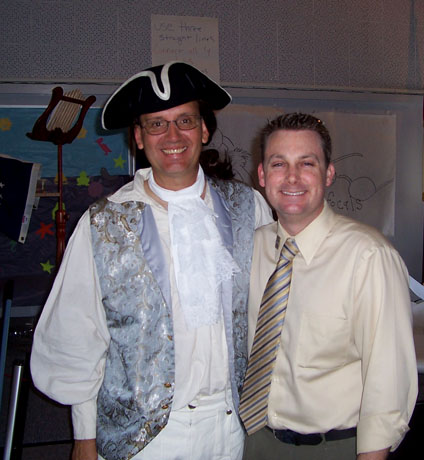 "Ben" playing his glass harmonium.


August, 2008 Dave backpacks, in addition to teaching and working on his M. A. in history.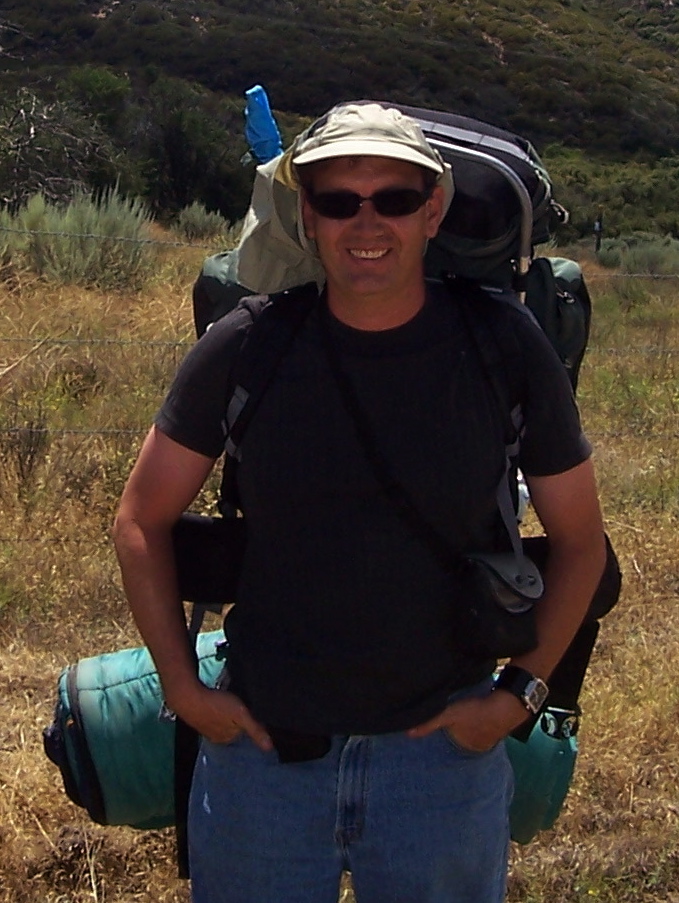 ---
August, 2008 - Beth works full time, goes to the gym, and bicycles 30+ miles nearly every weekend!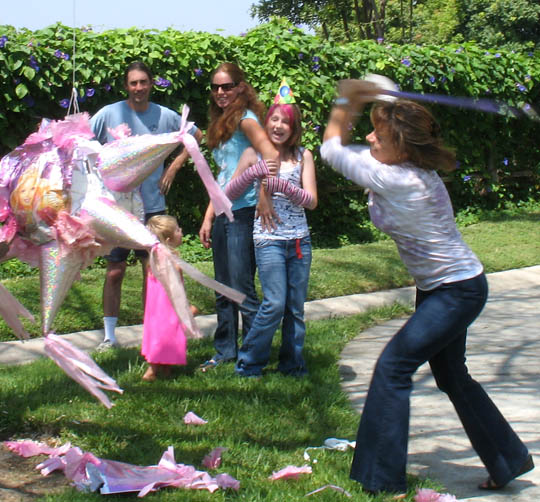 ---
September 1, 2008 - Eulaha and her baby daughter Victoria Mae, born June 23!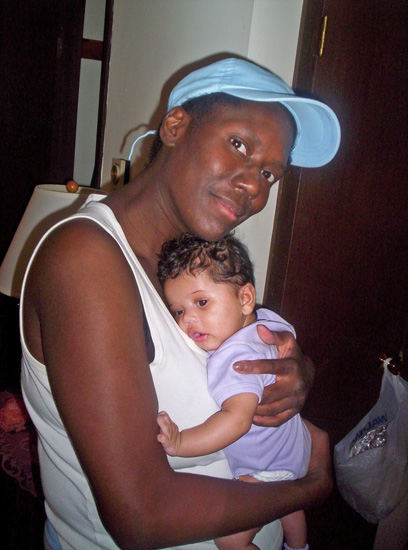 ---
Send us feedback, submit a photo for publication, or contact us if you would like to talk or email with someone about the Assembly.
---