Final Weeks of the Geftakys Ministry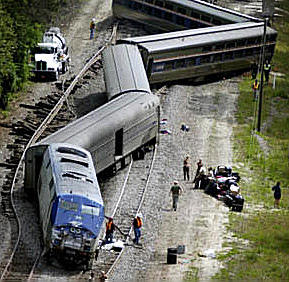 On January 19, 2003, George Geftakys was excommunicated by the elders of the Fullerton Assembly for sexual immorality and for failure to discipline his son, David, for decades of domestic violence. This event marked the end of the "Assembly movement," and most of the Assemblies began to disband.
We call this section the "final weeks" because the events center around the tumultuous weeks before and after George's excommunication. The timelines also include a record of events surrounding his immorality and David Geftakys' domestic violence reaching back decades.
In order to accurately report the original messiness of the collapse of the Assembly system, we have preserved as many of the original letters, documents, and first-person accounts as possible.
We publish several timelines because they each provide their own needed perspective on how and why the Geftakys ministry collapsed. The first timeline shows Brent T.'s perspective from San Luis Obispo. As a concerned former Assembly member, he was raising a hue and cry about David Geftakys' long-running domestic violence, and the cover-up.
The second timeline shows the actions of the elders and leading brothers in Fullerton. It explains why the leadership in Fullerton finally did the right thing in disciplining George Geftakys. Number one, George allowed his son, David, to remain a leader in the "work" the whole time he was abusing his family and the sheep in the Assembly in San Luis Obispo. And number two, George took sexual advantage of several of young women throughout the course of his ministry.
The third timeline shows the chronology of issues and events in Omaha, Nebraska.
Brent T. Calls for Action in San Luis Obispo
Timeline of Action in Fullerton
Chronology in Omaha.
Brent started The Assemblyboard when the website went up. It was very active in facilitating discussion among Assembly members. Its record of history and insights are archived and available for viewing. Another Assembly forum was active between September and December 2002 on Rick Ross's Cult Education Institute site. The Creative Writing section gleans some hilarious creative writing from the Assemblyboard, as well as serious essays and poetry, and pieces submitted to this site.
When we, Steve and Margaret Irons, left George's ministry in 1990, we contacted one of the Plymouth Brethren Assemblies where George was formerly involved. We learned that he was a problem among them as well. If we had known then what we know now, we would never have gotten involved with him nor commended him. Those who formerly knew George did not warn anyone about him, and as a result great injury was done to many precious souls.
For this reason we believe it is important to publish these articles: We need to warn others about George and Betty Geftakys. We have in mind many whose faith has been severely damaged and who are to this day robbed of the comfort of trust God, especially the young women George devastated with his sexual assaults.
On a personal note, as leaders in the Assembly, we betrayed trust by failing to have discernment and and courage, and blindly supporting this ministry. The number of people who have been devastated by the Assembly system is huge, and our awareness of the damage done is very painful. We offer our deepest apologies and regrets for our part in establishing and supporting this abusive ministry. We hope this website will be a resource for understanding and recovery, and in this way help to make amends.
---
Comments from Readers
April 18, 2007, Gail (Raucci) Frudakis: This is truly amazing. My maiden name is Gail Raucci. My brother, sister and I were members of the Assembly from 1971 till about 1979. I do remember hearing in the later days of my attendance about nervous breakdowns and such, and when my brother sent e-mails regarding the Assembly, I really was not very surprised. The book Toxic Churches really helped me understood what had happened to me during those years.
What a horrible disgrace! I am very thankful that I've held tight to all the 'heaven taught' ministry I received before 'all hell broke loose'. I am now 54 years old, married for over 22 years, with four daughters, ages 22 through 11. To see a man who I once held in such high esteem fall so far truly humbles me.
October 30, 2007, Chaplain Steve Lowe, Orange County Juvenile Hall: Can you imagine the pain of watching a beloved group of brothers and sisters in Christ struggling with the deception of egotistical leadership that promoted a form of works righteousness. I did my best to intersect in the lives of those deceived in my capacity as the Supervising Protestant Chaplain for the Orange County Probation Department. I made each Assembly probation volunteer study Charles Solomon's Handbook to Happiness in an attempt to help them understand their position in Christ and the finality of the cross. I struggled and hurt when Mark Wheel and Beth Alex went under the spell of George and came against me. What a sad time. I have counseled ex-members of the assembly from as far a way as Kansas. I prayed the Assembly away from my beloved incarcerated youth and God heard my prayer. When the annual Christmas pageant occurs (began by Joe Bush and me) I rejoice that the ex-Assembly folks coming in have been set free by the cruel taskmaster of toxic leadership. It is a new day and God rules in the lives of His children.
Editor's response to Chaplain Lowe: It's great to hear from you!.... We had no idea you have been involved in counseling ex-Assembly folks. I'm so glad. I assume you are in touch with Joe Bush in planning the upcoming Christmas pageant. As you must know, Joe is not an ex-Assembly member; he is involved in the continuing Assembly in Placentia. As far back as 1989, when we were still involved in the Assembly, the Handbook to Happiness was brought in, and was adapted and twisted to support the legalism, perfectionism and tight control taught by the Assembly, bringing folks into even heavier bondage. I would love to hear evidence from you that Placentia has repudiated this works righteousness over the last four years!
Chaplain Lowe's response to the editor: I can tell by the tone of your final comments that you are still stinging from the hurt caused by the Fellowship (since you guys did not have a church name I gave you the name "the Fellowship" so when I talked with my staff they knew who I was referring to--an old habit). Sorry for your pain over all of this.
I am baffled how anyone could make identification truths into a form of legalism. The entire reason Chuck wrote the book in the first place was to free Christians from any "selfism" in regards to acceptance before God. If ALL my righteousness is simply imputed then I have nothing to bring to God except my faith in the Person and work of Christ. That kills works-righteousness and legalism (religiosity). I was pleased years ago when the effect of identification became extensive enough that it trickled throughout the Assembly. I am disheartened to hear that it was perverted for some personal reason on the part of leadership.
[This email discussion is continued in the article, Handbook to Happiness.]