Personal Experiences in the Geftakys Assemblies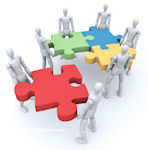 See also Creative Writing by former members, and New Directions, about what people are doing since they left the Assembly.
---
Brinda M. has written an extensive account of the beginning and development of the Geftakys Assemblies in the Midwest and Tuscola. She recounts in detail how lives and families were impacted, both for good and for ill. This article provides the most comprehensive picture on the website of how the Geftakys ministry operated.
---
Rachel Geftakys, daughter of David and Judy Geftakys and granddaughter of George and Betty Geftakys, has written an extensive account of her family's abuse. When Brent T. published her story on this website in November of 2002, along with the restraining order (large PDF file) against her father David, it was the beginning of the collapse of the Geftakys ministry. This account must be understood in terms of real-world information about collusion and domestic violence in order to answer the question, "How could this have gone on for so long without action being taken to stop it?"
---
Judy Geftakys has written briefly about of her experience. She also wrote a letter to a former Assembly member in answer to questions about Mike and Sheryl Zach's part in the cover-up of the abuse.
---
In January 2002 a former member of the SLO Assembly published a personal account on the Rick Ross website of how her eyes were opened to what was happening in SLO.
---
Betty's Family Background developed from a series of emails sent by her relatives, her nephew, Bob L., and her niece, Linda B. after they discovered the website. This is very insightful about the roots of Betty's teaching in the Assembly. It also gives an interesting glimpse into GG's pre-Assembly behavior.
---
Susan M., a former Assembly wife, tells her story of domestic violence (reposted from the Assembly Bulletin Board).
---
Kristin's Story is about how George Geftakys schemed and manipulated to pour out his sexual fantasies on his secretary. "Kristin" does an amazing job of describing how a godly innocent young girl came to be trapped by the lecherous old man who was viewed as 'the Lord's servant'. Articles about clergy sexual abuse and collusion help to explain the dynamics.
---
Beth A., one of George Geftakys' former secretaries, gives a brief account of her experience with him. Beth and "Kristin" never met, by the way - fifteen years elapsed between their experiences with GG.
---
Brian S. is the first and only Assembly member whose parents hired a cult 'deprogrammer' to get him out of the Assembly when he was a college student.
---
Flora, formerly from the Ottawa Assembly, Canada, tells of her experiences in the Geftakys organization. She has keen biblical insight into the dynamics that developed in the group.
---
An anonymous former member of the Otukpo Assembly in Nigeria tells of experiences with Samuel Ochenjele.
---
Delila H., also from Ottawa, is now a writer. From the perspective of her grandmother's World War II experience she offers insight into the Assembly experience, recovery from it, and the effects of its dissolution.
---
Chris and Mary B., formerly from the Ottawa Assembly, recount the control, racial prejudice, and lies they encountered from a Fullerton Leading Brother at the beginning of their relationship.
---
Robb Middleton tells his impressions as a teenager about the upheaval in the Tuscola Assembly when a number of families left in 1988.
---
Anonymous in Tuscola recounts a childhood of incest in the Tuscola Assembly that was known to the leadership but ineffectively dealt with.
---
Stranger-Rape and Worse reveals extreme thought reform methods in the Assembly.
---
Gretchen W. has written an incisive article about the former Assembly in Omaha, Nebraska. She tells her story using Robert Lifton's eight criteria for mind control. She says, "My experience in the assembly fits these cult criteria perfectly."
---
Marcia M. has written the story of how she and her family left the Assembly in Ottawa, Canada.
---
A former Campus Worker from the West Coast has written An Issue of Control, about the courtship of his wife while in the Assembly.
---
A former Leading Brother from Omaha, who left in 1999 after twenty two years, made an appeal to the leadership to end the abuse, manipulation, superior attitudes, arrogance, lying, pretending, and cover-ups. "I don't want to see another generation perpetuate the wrongs that George and others who stood beside him lived and taught."
---
"Denise Stanford" was one of George's personal secretaries. Her named has been changed in this account, written up by Steve Irons in 1990 from a Workers' Meeting tape.
---
Getting Hooked is a true and insightful little story of how a young couple got involved in the Annandale Assembly, Virginia. It clearly shows the initial deceptiveness of the Assembly in concealing who they really were until the couple was definitely hooked.
---
Un-heavenly Ladders is another story of the Assembly induction process, which goes on to describe the inducement to climb the ladder of success in the Assembly.
---
Joe Sperling tells why he was drawn to the Assembly, and points out several elements in his experience that may be common to others.
---
Navigating the Deeper Life is Brent T.'s book-length account of his own spiritual journey.
---
Fully Committed describes what it is like to be fully committed in the Assembly. Written by Brent T.
---
Steve Irons tells the story of how it came about that the Irons family left the Geftakys ministry in the Spring of 1990. In About Us there is a bit about their life after they left. In January, 2003, Steve posted a message of sorrow for his part in causing the pain in so many lives.
---
Scott McC. posted a poignant description on the Assembly bulletin board of what it was like to be an Assembly kid. His post is republished here with his permission in an adapted version.
---
Jason Farlow writes about what it was like growing up in the Tuscola Assembly. He is very aware of how he developed a double life early on, to conform outwardly to Assembly expectations while clandestinely having a secret life that broke the rules.
---
Brad Mathias posted some brief comments on the Assembly bulletin board, which are included here with his permission. He shares some behind-the-scenes insights into the 1985 crisis in the Tuscola Assembly, IL.
---
An anonymous former AK writes about her experience of thinking independently in the Assembly. It did not go well, but she is now free in Christ.
---
Eulaha L. has written the story of her nine-year Assembly sojourn. She shows very clearly how her natural personality was gradually changed into what was approved of by the Assembly, with devastating results.
---
Lydia is 15. She is an AK (Assembly kid) who spent 14 years in a California Assembly.
---
This anonymous contribution enumerates how normal human longings and aspirations were thwarted in the assembly experience.
---
Dan N. (not the former Leading Brother in Fullerton) describes how he almost got caught in the Assembly system.
---
This writer observes how the Assembly stole the rite of passage into manhood for some men.
---
Garth relates his experiences in the Lombard Assembly, IL.
---
Dave Sable reflects on the last conversations he had with his dad.
---
Kevin W. shares his story. He writes, "I was a boy without a man in the home and was an easy victim."
---
Margaret Irons sees a connection between the Gerson therapy and indoctrination into proper Assembly-think.
---
An international exchange student recounts her experience in a Midwest Assembly, and what happened after her engagement to a non-Assembly man.
---
Frank recounts the trauma of his brief nine-month sojourn in 1975 in the St. Louis Assembly.
---
Tom Maddux recalls an incident of unbelievable cruelty in one of George's kangaroo courts.
---
Bill W. found this website and noticed the similarities between the Local Church, which he had come out of, and the Assembly. His story shows many parallels.
---
Stories George Told Us is a collection of claims George made both publicly and personally to individuals. Some are disputed by readers.
---
More stories and comments about the Geftakys Assembly can be found on the Rick Ross website.
---