Cornerstone Academy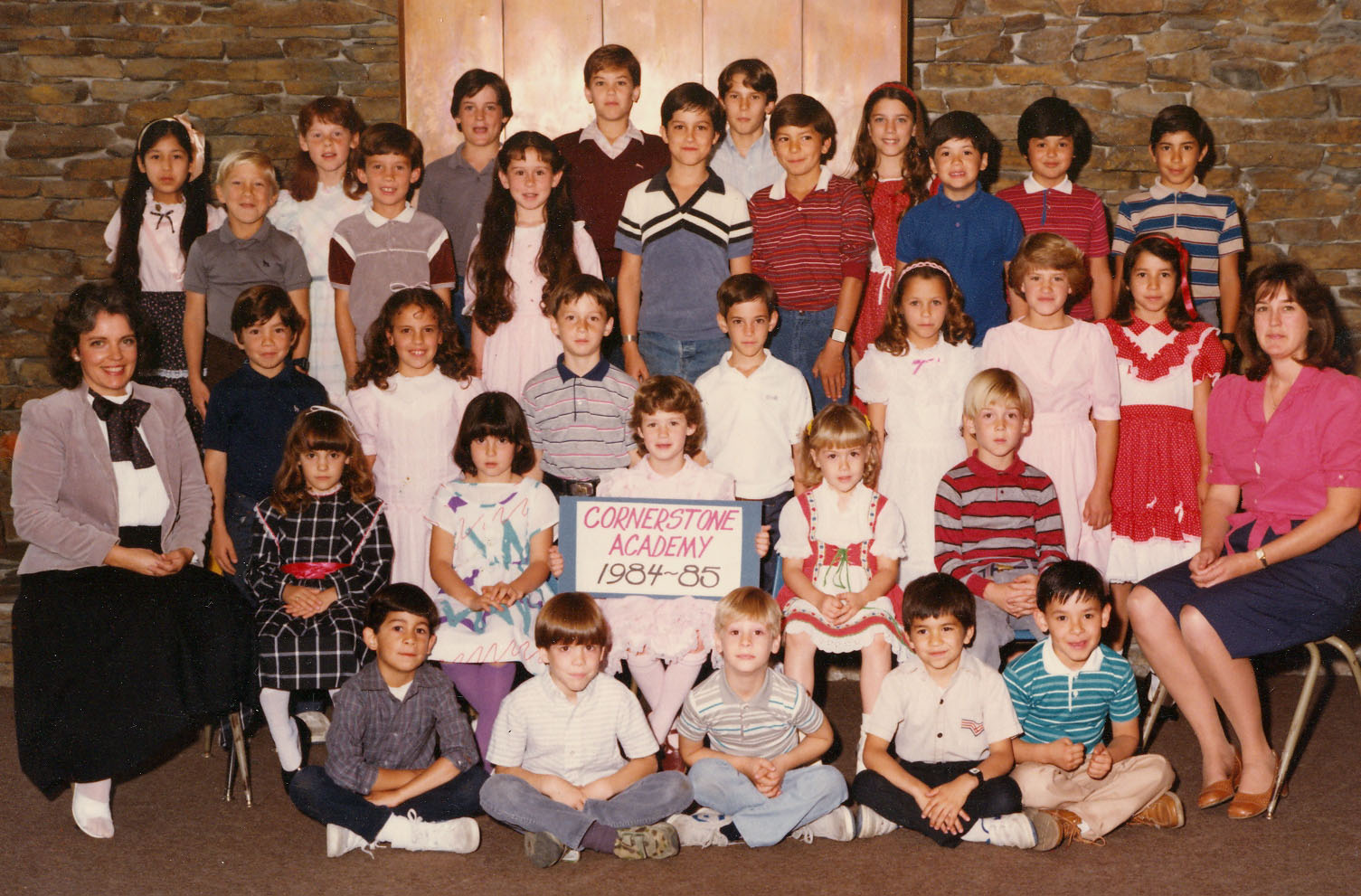 Cornerstone Academy, the Geftakys ministry private school, began with grades K-3 in 1982, when George Geftakys's oldest granddaughter reached school age; seventh grade was added in 1986 and eighth grade in 1987. Ginger Geftakys was the first principal, succeeded by Rod Zach. Ginger was the daughter-in-law of George Geftakys. Rod, (originally from Hastings, Nebraska) was an elder in the Fullerton Assembly. Parents were pressured to take their children out of public schools and send them to Cornerstone.
All parents were required to be instructional aids. Parents who couldn't afford tuition were required to volunteer more time, even to teach classes, although not academically prepared. Gifted students were drafted to tutor younger children, rather than being given enrichment opportunities. Cornerstone middle school graduates were discovered to be behind academically, especially in math, when they went on to public high school.
Spanking was administered at Cornerstone. One third-grader was discovered at bedtime to have worn two pairs of underwear to school. She said she did it "...just in case something happened to my bottom." Parents were required to always agree with any punishments decreed at school, and to impose further punishment at home.
There were strange excesses. This same eight-year-old third grader was helping to move classroom tables. A table accidentally bumped a large window, which cracked. The parents were informed that the child was required to pay for the entire cost of replacing the window, $146.00 (cost in the 1980's; $449.00 in 2022). This was the consequence for the "rebellion of carelessness."
Public shaming was another discipline technique at Cornerstone. At an eighth grade graduation banquet, awards were presented for the year's accomplishments - academics, character, attitude. There were six awards among seven students. One student was excluded, even though several awards were deserved. This was the former eight-year-old mentioned above. This was a maneuver to secure greater compliance from the parents, and a submissive attitude from the adolescent student. Indeed, it was intended to "break" this child, and it did. This child, now a second-generation adult, developed a serious mental illness.
Dr. Bruce Perry, an expert on trauma in children, reports that traumatized children have a resting heart rate above the norm of 70 to 90 beats per minute; Cornerstone science classes in successive years discovered that the students had resting heart rates over 100 bpm.
Cornerstone Academy came to an end in 2004 after the implosion of the Geftakys ministry. There has been no acknowledgment or apology by Ginger Geftakys, Rod Zach, or other teachers for abuses and negligence. The property was sold, but those who had initially donated funds for the purchase were not reimbursed. Ginger is now a board member of Pilgrims Provisions Ministries, a charitable non-profit begun by herself, Tim, Mark Miller and Mike Struven, that provides funding, on-site assistance and educational advice for Livingstone Academy in Otukpo, Nigeria.