Updates
October 9, 2020 Jeanne Magnuson went to be with the Lord during another bout with cancer. Her funeral on Sunday October 25 at 2:00 p.m. will be broadcast live on Facebook. Her obituary is posted on the Galesburg Register-Mail, where you may also enter condolences and comments.
---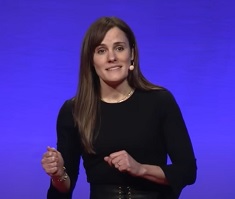 March 8, 2018 Dawn Smith gave a TED Talk about the group she grew up in. Daniel Teater posted it on his Facebook page, where it has gotten several comments.
---
May 22, 2017 David Geftakys died from kidney failure. At his request there was no funeral. He was buried in the Philippines.
---
August 10, 2014 George Geftakys died on this date, after slipping into a coma earlier in the day. He is buried at Riverside National Cemetary. Elizabeth Esther Geftakys Henderson wrote about her grandfather's passing on her blog and on her Facebook page.
This year, 2014, Elizabeth Esther wrote a memoir, Girl at the End of the World: My Escape from Fundamentalism in Search of Faith with a Future. She recounts with poignant clarity how certain experiences deeply affected her, spiritually as well as emotionally, and takes the reader with her into the turbulent but healing waters of her recovery.
---
Note: The word 'cult' is used on this website in the sociological sense, referring to the practice and conduct of groups, not their beliefs or doctrine. Read more about the use of this word here. Also note that the assemblyboard is an archived forum on the Geftakys Assembly ministry having no administrative connection with this website.
---