Updates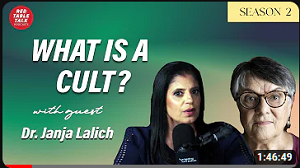 Dr. Janja Lalich is interviewed by Dr. Ramani on her 'Navigating Narcissism' podcast about 'What Is a Cult?' This is one of the best descriptions we have heard about how cults function. It immediately brings to mind aspects of the Assembly. The YouTube podcast is almost two hours long; here is a link and a time-stamp of topics as they come up. She is one of the best minds out there working on the cult issue. We have long recommended her books. Janja was a cult member herself for ten years. I met her in 1991 leading a workshop at a cult recovery conference. She had been out of her group for several years. Since then she got a PhD in Sociology, taught at Cal State Chico for 30 years, and has written some of the best books about how cults work.
~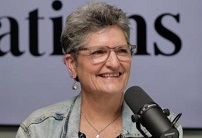 Wendy Hinman, formerly from the Huntington Beach Assembly, was interviewed in May 2023 by the 'Nations' podcast about her family's cult experience. Here are some of the highlights:
• At minute 15:09 the discussion turns to her Assembly experience. She says, "I really think cults come out of a desire for community."
• 23:40 They talk about legalism and mind-control.
• 27:05 They discuss the four main characteristics of a cult.
• 36:10 Regarding child-rearing Wendy says, "I think all of my kids should be in therapy till the end of their days for what they endured."
~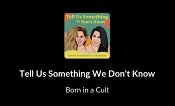 March 2023 Dawn (Geftakys) is interviewed on the "Tell Us Something We Don't Know" podcast in an episode called "Born in a Cult". Dawn certainly tells us a few things we didn't know before about the Geftakys clan.
~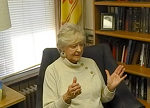 December 2022 Marilynn Mathias at 83 is interviewed by a pastor. She and Gerald were pillars in the Tuscola Assembly from the very beginning. About 25 minutes into the video she describes her Assembly experience. Her testimony is full of grace, and truth.
~
• August 15, 2022 A new page on 'Assembly Damages' brainstorms a list of injuries and losses that happened to people in the Assembly. Comments are open so more can be added. Lee Irons' review of Elizabeth Esther's book complements the list.


~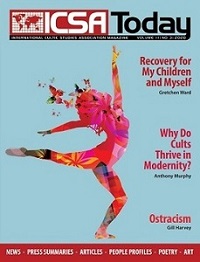 June 17, 2022 Gretchen Ward from the Assembly in Omaha was asked by the International Cultic Studies Association to write an article for publication in their journal in 2020. ICSA has graciously given us permission to link to Recovery for My Children and Myself. Gretchen details her many efforts to get help for her eight children after they left the Assembly in 2004. This is a timely consideration in view of Betty's death. She was responsible for introducing the damaging family dynamics and treatment of children in the Assembly.
~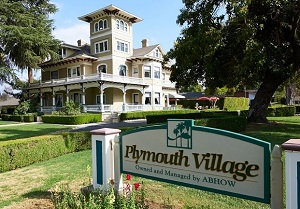 May 30, 2022 Betty Geftakys died. She had been declining over the past year and died in her sleep at Plymouth Village assisted living facility in Redlands.
~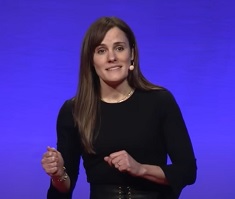 March 8, 2018 Dawn Smith gave a TED Talk about the group she grew up in. Daniel Teater posted it on his Facebook page, where it has gotten several comments. Dawn told a little story about her Dad, Tim Geftakys, on the Moth. She is quoted on the "All the Wiser" site, and was interviewed by the media after her presentation at the University of Regina 2020 Leadership Forum.
~
May 22, 2017 David Geftakys died from kidney failure. At his request there was no funeral. He was buried in the Philippines.
~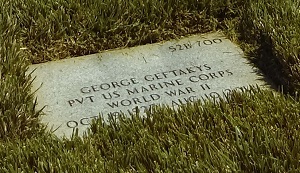 August 10, 2014 George Geftakys died. He is buried at Riverside National Cemetary. Elizabeth Esther Geftakys Henderson wrote about her grandfather's passing on her blog. Her memoir, Girl at the End of the World: My Escape from Fundamentalism in Search of Faith with a Future, also came out in 2014.
---
Submit an update or a comment »»
• Note: The word 'cult' is used on this site in the sociological sense, referring to the practice and conduct of the group, not beliefs or doctrine. More »»