Updates About Former Assembly Members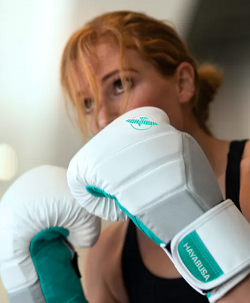 July 24, 2021 When Mary W. was seventeen she wrote an incredible poem about her traumatic Assembly childhood and how she experienced deliverance. Her life afterward was a difficult journey finding her way through even further traumas and pitfalls. Friends and family stuck with her, especially her mom, Gretchen, and helped her gather hope and determination. She changed her name to Andi and began a hard road to recovery. More of Andi's story is here. Andi speaks about it in this video. In May 2021 Andi graduated from Cal State Northridge with a degree in kinesiology.
~
May 4, 2017 Daniel Teater, who grew up in the St. Louis Geftakys Assembly, was interviewed on a "Redemption Walk" podcast. He talks about how he came to see God differently and how he came to be a licensed counselor and Christian Conciliator. Daniel and his brother Mark may be taking over this website in the future. Daniel's wise observations on Twitter are a healing contrast to the Assembly mindset.
~
August 10, 2014 George Geftakys died.
~
June, 2011 Lee Irons was awarded a PhD in Theology from Fuller Theological Seminary. Lee also contributed 'The 70 Weeks of Daniel' chart in the ESV Study Bible.
~
May 5, 2008, The Redlands Daily Facts newspaper reported on a multi-cultural festival at Plymouth Village, where George and Betty Geftakys live. George was still up to his old ways of misrepresenting the facts. He claimed he was a native of Greece and reportedly recited the Lord's prayer in Greek! There is an anonymous comment about this on the "George and Betty Geftakys" page.
~
January 21, 2008 Dave Mauldin posted this update: "I have just finished to the final interview of my Oral History Project on the Assembly. I feel extremely privileged to have obtained the current-member-leader interviews. As this material will be held in archives at Cal State Fullerton and be made available on request for research and possibly publication, I feel as if I have completed the most significant work of my life! While working on the interviews, both interviewer (myself) and narrator were amazed at the insights revealed in our discussions. Also the spontaneous laughter was priceless. I know now that research of this kind will be a big part of the rest of my life. A wish I have would be for current members and former members to be able to find some common ground to communicate on as I have on this project!"
~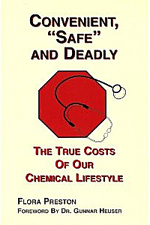 Flora, formerly of the Ottawa Assembly, has suffered from chemical sensitivity since at least age 13. She became completely disabled in 1987. She has written a book, Convenient, Safe and Deadly detailing the health impacts of our chemical lifestlye, which was published in 2006. Read her article, The Value of a Human Life, and visit her website, Health Risk Navigation, Inc.
~
Dr. Sunday Ochenjele's medical endeavors in Nigeria is profiled, and he explains his position vis a vis the Assembly. Wayne Mathews, Champaign, IL, talks about a missions project.
~

November 9, 2004,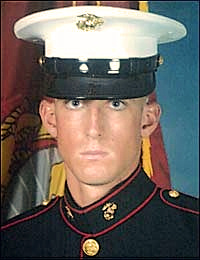 Marine Lance Corporal Abraham Simpson, nineteen-year-old son of Jim and Maria Simpson, formerly of the Fullerton Assembly, was killed in action in Fallujah, Iraq. Abe had a strong Christian testimony, and wanted to serve his country in a good cause. In October, 2005, Maria Simpson found an essay Abe had written in his senior year of high school, which shows a turning point in his life.
~
Dan Buss, formerly of the St. Louis Assembly, was taken to glory in 2007. He left some last words for the saints.
~
Gretchen W. of Omaha wrote in 2004 about the steps their family has taken toward healing in the past year and presents a penetrating analysis of the former Omaha Assembly.
~
Joe Miller recounted his time in the Assembly, and why he left in 1991.