Fullerton Geftakys Assembly
Leading Brothers in the Fullerton Assembly: George Geftakys, Steve Irons, Tom Maddux, Tim Geftakys, Mark Miller, Dan Notti, Jim Hayman, Keith Walker, Rod Zach, Albert Viramontes, Eric Farien, Brad Federman, Angel Galan, Bob Ressegue, Danny Davisson, Angel Galan. Early leaders who left were Al Hartman, Dennis Patrick and Dave Kirby.
---
To the best of our knowledge the Fullerton Assembly is still meeting in some form. Families with children went to the now-defunct Placentia Assembly, so the Fullerton group is now very tiny.There seems to be a home prayer meeting, at least. Bob Ressegue and Brad Federman are the leaders.
The current concern about the Fullerton Assembly is the former leaders who are now active in other churches and ministries, particularly Tim and Ginger Geftakys, and Dan Notti.
The Assembly Began in Fullerton
The Fullerton Assembly began breaking bread at the Hillcrest Park Recreation Center in February, 1971, using the name Christian Seminar Group to make application with the City of Fullerton for use of the building.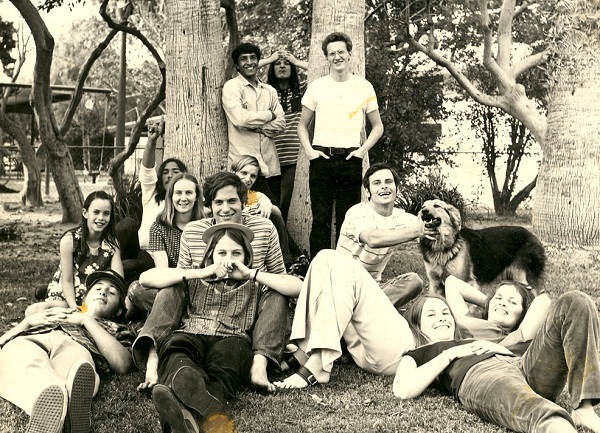 Extensive details of the Fullerton Assembly are included in The Background and Development of the Geftakys Assemblies. One Fullerton event of note: On August 21, 1977, Bakht Singh delivered a series of messages to the Fullerton Assembly at the Women's Assistance League at 11 am, 3 pm and 7 pm. His presence helped to give legitimacy to the Assemby.
In 2002 information came to light about George's corruption. The "Final Weeks" section. On January 19, 2003, the Fullerton Assembly renounced George Geftkays and excommunicated him for his corruption. The elders -- Timothy Geftakys (George's son), Mark Miller and Rod Zach -- all stepped down and have left the group, as have other former Leading Brothers -- Dan Notti, Keith Walker and Jim Hayman. Most of the members eventually left. The remaining group held amissionary meeting for Bela Dobos in February, 2009.
People Recount Their Experiences in the Fullerton Geftakys Assembly
• Rites of Passage
• Kevin W. - A Boy Without a Father
• Eulaha L.: My Life in the Assembly
• Spiritual Abuse via the Gerson Therapy
• "Kristin's" Story
• Beth's Account
• The Story of "Denise Stanford"
• Why Steve and Margaret Irons Left the Assembly
---
Readers' Comments and Reminiscences
Dave Mauldin: My first prayer meeting is very vivid in my mind. 1980 Some guy was being excommunicated. Everyone was so serious, the tension in that crowded room was like nothing I had ever experienced in my life. From that point on I was in total fear that one day it could be me who was being publicly judged. all the leading brothers would have this look of disgust as George read from a parchment, "David Mauldin has been caught reading pornography!"
Dave Sable: I remember a Sunday when Tim gave his famous "the anchors of the faith are like four legs on a desk" sermon officially initiating Anchor groups. George got up and proclaimed what a wonderful talk it was and how he loved the illustration about the annoying school desk where one leg always was shorter than the rest. He then announced Tim being a Leading Brother and in the Work full time. Steve Irons then got up and shared a verse about Paul calling "Timothy whose father was a Greek" (we all thought that was a funny connection). I remember it being early enough in my process that I really didn't fully grasp what it all meant.
Tom Maddux: [Re. the Assembly suing the City of Fullerton over exclusive use of the Hillcrest Park Recreation Center on Sundays] Tim G. rounded Roger Hanson who I believe was willing to take the case on a pro bono basis. I remember someone saying that his presentation was ridiculous. That could well have been at a hearing over the Hillcrest building.
I do remember that originally the city was very eager to have us use the Hillcrest building. Some groups had used it for rock music dances and there had been a lot of drug use and the neighbors were complaining. The guy at the city signed us up for a whole year in advance.
After I left the assembly I had a casual conversation with an elderly woman at the Library one day. She described to me how she and other neighbors from the affluent neighborhood east of Lemon Ave. had pressured the City to get rid of a pesky bunch that were holding church services in the building at Hillcrest.
It seems they parked up the neighborhood all day on Sunday and bothered people in the park.
[Re. the Assembly suing the City of Fullerton over the right to have tent meetings at Hillcrest Park] They were arguing that religious speech in public parks violated the vaunted "separation of Church and State" idea. They lost. The guy who represented us over the tent campaign issue met with the Fullerton leading brothers while he was vacationing in Colorado. We sat in the circle at the Glacier Lodge and discussed it. Even then GG was still claiming that we were just a bunch of poor students with no money so he would take the case for free.
Margaret I.: Regarding the Assembly lawsuit over Hillcrest building: Roger did agree to take the case pro bono, but he thought it was a ridiculous lawsuit. After all, the City of Fullerton had granted us exclusive use of the Hillcrest Recreation Center for seven years or so without charge. They had even paid the utilities. Roger thought we didn't have a leg to stand on, and he was right. We lost.
Margaret I.: Regarding properties and large sums of money given to the Assembly, my mom, Sister Mayo, bought the Woodcrest House, to be used as a Brothers House. At some point she deeded it to Mark Miller who was to hold it in trust to be sold and the money applied when the Assembly found a gathering place. That never happened, and sometime around 1995 my mom's nursing home expenses were so great we asked for the property to be returned to her, which it was, after a bit of arm twisting. For years before we left, George used to plague her to deed the House of Prayer to the Assembly, which she refused to do. He also presssured Steve to donate our home, which we did not do.
Marsha Zach contributed a large sum of money toward a gathering place, somewhere around $300K, which was eventually used to buy the property on Commonwealth for Cornerstone. The City of Fullerton refused to grant a conditional use permit for the school, so it ended up being Tim and Ginger's home.
Kevin Healy donated the house on Grove in Fullerton. After he left, he consulted with the Irons about how to ask for it back. Again, after a bit of arm twisting he got it back.
Wes Cohen donated a chunk of money to be used for a school bus for Cornerstone, which was purchased but never worked out very well.
Mark Campbell donated $10K toward purchasing a property for Cornerstone. The money was not returned when the property was sold in 2003.
As has been reported , Brent T. donated $10K toward building the house in Cuernavaca for the Geftakys ministry. Dave Zach also contributed significantly. That property is in Marta Velasco's name, since Americans cannot own property in Mexico. She refers to it as 'my house'. Since the demise of the Geftakys ministry Marcos and Marta have held onto the property and refuse to negotiate with donors about what should be done with it.
A brother in Fullerton inherited a house in Fullerton. The grapevine had it that he was pressured to donate it to the Assembly.